Recipes
Here are a few of my classic, favorite recipes. Give them a try and let me know what you think!
Grow Your Own Nutrient-Rich Food & Get Healthier!
In keeping with our philosophy "Let food be thy medicine and medicine by thy food" (Hippocrates), we would like to encourage our clients to grow their own nutrient-dense food, replete with a wide spectrum of minerals and phytonutrients. Unfortunately, our food supply is woefully depleted of minerals which are critical to all processes in the body due to the farming practices of big Agri-Business. According to the USDA, levels of trace minerals in (non-organic) fruit and vegetables fell by up to 76% between 1940 and 1991. These include minerals like chromium, copper, magnesium, potassium, selenium, iron, and zinc.
We are now linked with International Ag Labs in Wisconsin to which you can send a soil sample for analysis of minerals and beneficial bacteria (plants are like humans in that they need beneficial bacteria around their roots just like we need it in our colon) in your soil. Then they send you the correct nutrients to remediate your soil so you can grow wholesome vegetables, which will in turn benefit your body.
Even if you don't have the time or room to grow a small vegetable garden, you can have large patio containers to grow your produce. I did this personally last year and grew tomatoes, green peppers, kale and herbs on my deck!
Gluten-Free Cranberry Nut Muffins
3 cups blanched almond flour (I use Honeyville Farms Organic Blanched Almond Flour)
1/2 teaspoon sea salt
1/2 teaspoon baking soda
1/4 teaspoon ground nutmeg
1/4 cup coconut oil
2 tablespoons agave nectar
2 large eggs
1 tablespoon vanilla extract
2 medium apples, peeled, cored and sliced (use organic apples; no seeds)
1 cup pecans (or walnuts), coarsely chopped
1/2 cup organic cranberries
Preheat the oven to 350 degrees F. Line 12 muffin cups with paper liners.

In a large bowl, combine the almond flour, salt, baking soda, and nutmeg; whisk to mix. In a blender, combine the grapeseed oil, agave nectar, eggs, vanilla extract, and apples; process on high until smooth.

Stir the wet ingredients into the almond flour mixture until thoroughly combined, then fold in the pecans and dates. Spoon the batter into the prepared muffin cups.

Bake for 35 to 45 minutes (baking times vary - I use 30 minutes), until the muffin tops are golden brown and a toothpick inserted into the center of a muffin comes out clean. Let the muffins cool in the pan for 30 minutes, then serve. (I store them in freezer or frig.)

Note: This recipe was given to us by a Patient (Thanks Rosellen) and is a tweaked version of Elana Amsterdam's muffin recipe in her gluten free cookbook.
Trader Joe's Simple Greens
1 lb. Southern Greens Blend or any greens
1 or 2 cloves garlic, minced
1 chopped onion
1/2 c. chopped green onion
2 Tbsp. olive oil
1 c. vegetable broth
1 c. tomato juice
salt, pepper, marjoram to taste
grated Parmesan cheese

Sauté garlic and onion in olive oil in a large pot. Add vegetable broth and tomato juice. Bring to a boil. Add greens and seasonings. Cover and simmer over low heat for 35 minutes or until tender.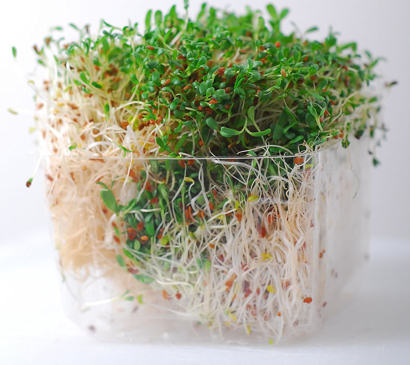 Mediterranean Cod Skillet
2 Tbsp. olive oil
1 thinly sliced onion
2 garlic cloves, minced
1 14.5 oz. can diced tomatoes or one fresh tomato
1/2 c. sliced black olives
1 Tbsp. chopped fresh parsley
1/2 c. dry white wine
1 lb. cod or tilapia filets

In large frying pan, heat oil over medium heat. Sauté onion and garlic until soft. Stir in tomatoes, olives, parsley, and wine. Simmer 5 minutes. Place filets on sauce. Simmer 5 minutes more or until fish turns white. Serve over pasta (preferably whole grain or quinoa) or brown basmati rice.
Healthier Chocolate Chip Cookies
1 3/4 c. organic unbleached un-enriched all natural white flour (Hodgson Mill is available at Wal-Mart)
1 tsp. baking soda
1/2 tsp. coarse sea salt
1/2 c. organic unsweetened applesauce
1/2 c. Earth Balance buttery spread or 1/2 c. organic butter
1/2 c. white sugar
3/4 c. organic Sucanat (at Whole Foods or natural food stores)
2 tsp. vanilla
1 c. semi-sweet chocolate chips
1/2 c. chopped walnuts or almonds, optional

Set oven to 375˚. Mix flours, baking soda and sea salt. Set aside. Mix applesauce, butter spread, sugar, Sucanat and vanilla in large bowl. Add dry ingredients to wet mixture. Mix in chocolate chips and nuts.
Drop by teaspoonfuls and bake on greased cookie sheet for 9 minutes. Makes 2 1/2 to 3 dozen.
Tomato Pie
1 unbaked 10" pie shell
2 large tomatoes in ½-inch slices
flour
2 Tbsp. olive oil
1 cup sliced green onions
½ cup sliced ripe olives
3 slices provolone cheese
2 eggs slightly beaten
1 cup shredded cheddar
1 cup evaporated milk

Prick pie shell. Bake at 350˚ for 8 min. Sprinkle tomatoes with salt and pepper. Coat on both sides with flour. Saute in hot oil til brown. Set aside 2 tablespoons onions. Sprinkle remaining onion and olives in shell. Top with provolone and tomatoes. Combine eggs, cheddar, milk. Mix. Pour over. Sprinkle with onions. Bake at 375˚ for 40-45 minutes.
Gazpacho
4 large tomatoes, peeled
2 large cucumbers
2 medium onions
2 medium green peppers
48 oz. can tomato juice
2/3 cup olive oil
2/3 cup red wine vinegar
½ tsp. Tabasco
3 tsp. salt
½ tsp. coarse black pepper
4 gloves garlic
1 cup croutons
½ cup chopped chives
fresh parsley

In blender, combine 3 tomatoes, 1.5 cucumbers, 1.25 onions, 1.25 green peppers, 1 cup tomato juice. Blend at high speed for 30 seconds. In a large bowl, mix pureed vegetables with remaining tomato juice, ½ cup olive oil, vinegar, Tabasco, salt and pepper. Refrigerate mixture for 2 hours. Rub a skillet with garlic. Add rest of oil, sauté the croutons til browned. Set aside.
Chop up remaining vegetables and place in bowls along with croutons and chives to be served as accompaniment. Add crushed garlic to soup before serving.
Broccoli Salad
5 cups broccoli, chopped (about 1 big bundle)
1 small red onion, diced
½ cup grated feta cheese
1/3 cup sunflower seeds, peanuts or cashews, lightly salted
1/3 cup raisins or cran raisins
Mix all and then do dressing. Mix together and refrigerate.

Dressing:
1 cup real mayonnaise, or vegenaise or nayonaise
2 Tbsp. white vinegar
¼ cup sucanat

Heat vinegar and sugar to dissolve sugar. Mix with mayo and toss into broccoli mix; refrigerate.
Pumpkin Muffins
3 1/3 cups flour
3 cups sugar
2 tsp. soda
1 tsp. cinnamon
1 tsp. nutmeg
2/3 cup water
½ tsp. ground cloves
1 tsp. salt
2 cups pumpkin
4 eggs
1 cup oil
1 tsp. vanilla

Bake at 350˚ degrees -- 1 hour for loaves; 27-30 minutes for large muffins.
Three Cheese Farfalle Gratin
¼ cup unsalted butter
1 small onion, minced
1 clove garlic, minced
¼ cup flour
1½ cups milk
1 28-oz can whole Italian tomatoes, drained, chopped (reserve 1.25 cups juice)
¼ cup chopped basil
1/8 tsp. red pepper
salt and pepper
14 oz. Antoine's Farfalle, cooked and drained
6 oz. mozzarella cheese, grated
4 oz. feta cheese, crumbled
4 oz. Romano cheese, grated (reserve 1/3 C)
½ cup finely chopped parsley

Butter a shallow 3-4 quart baking dish. Preheat to 375˚. In a large saucepan, heat butter over medium low heat. Add onion and garlic and sauté 1 minute. Add flour and cook, whisking, 2 minutes. Add milk and reserved tomato juice, whisking until well-blended. Bring to a boil and stir in tomatoes, basil, red pepper and salt and pepper to taste. Simmer sauce until thickened, about 3 minutes. In a bowl combine freshly cooked Farfalle, sauce, mozzarella, feta, 1 cup romano, and parsley, and spoon into prepared baking dish. Sprinkle pasta with remaining 1/3 cup romano. Bake farfalle 30 to 40 minutes, until golden brown and bubbling. Serves 6.
Spinach Quiche
1 10 oz pkg chopped spinach
1 4 oz cream cheese
1 slice cheese
6 eggs
2 Tbs onion
1 Tbsp parsley
pie shell

Thaw spinach. Drain well. Mix everything together and pour into pie shell. Bake 12 minutes at 425˚.
30-Minute Red Lentil Soup
4 cups vegetable broth
2 cups water
2 cups dried split red lentils
¾ tsp. salt
1 Tbsp. vegetable oil
1 onion, minced
4 garlic cloves, minced
1 Tbsp. grated ginger root
1.5 tsp. garam marsala
1 14-oz can light coconut milk
½ cup minced cilantro
3 plum tomatoes for garnish

In a large, lidded saucepan over medium-high heat, combine the broth, water, dried lentils and ½ tsp salt, and bring to boil. Reduce heat to medium and cook, covered about 10 minutes.
Meanwhile, in a large saucepan over medium-high heat, heat the oil until it shimmers. Add onion and remaining ¼ tsp salt and cook 3-5 minutes. Add garlic, ginger root and garam masala and cook about 1 minutes until fragrant. Add the coconut milk and the broth-lentil mixture, scraping up any browned bits from the pan. Reduce the heat to medium or low and cook about 15 minutes, until lentils are tender and soup has thickened. Remove from the heat and add the chopped cilantro and pepper to taste. Divide the soup among individual bowls and top with chopped tomatoes.
Artichoke Dip
1 (16 oz.) can artichoke hearts, packed in water
1 c. grated Parmesan cheese
1 c. mayonnaise
1 can olives, sliced
1 can green chilies, chopped

Drain and chop artichoke hearts. Mix with 1/2 cup Parmesan chsese, mayonnaise, olives, and green chilies. Spoon mixture into a 1-1/2 quart baking dish. Sprinkle the remaining 1/2 cup of Parmesan cheese on top. Bake at 350˚ for 40 to 50 minutes or until bubbly and browned. Serve with celery sticks, zucchini rounds, cucumber rounds, and pepper slices. Makes 8 to l0 servings.
Crustless Quiche Lorraine
10 slices bacon, crisply cooked and crumbled
1-1/2 c. shredded natural Swiss cheese
1/3 cup finely chopped onion
4 large eggs
1 pint heavy whipping cream
1/4 teaspoon sea salt
1/4 teaspoon pepper
1/8 teaspoon ground red pepper (cayenne)

Heat oven to 425˚. Line pie plate with butter. Sprinkle bacon, cheese, and onion in quiche dish. Beat eggs slightly; beat in remaining ingredients. Pour into quiche dish. Bake 15 minutes. Reduce oven temperature to 300˚. Bake about 20 to 30 minutes longer or until knife comes out clean. Let stand 10 minutes before cutting.
Cinnamon and Sugar Substitute Nuts
Melt 1/2 stick butter in a frying pan. Place any kind of raw nuts approximately 2 cups into pan and coat thoroughly with butter. Pour cinnamon and Sugar substitute over the nuts until well coated, then stir. Continue adding cinnamon and Sugar substitute to taste.
Ranch Mix
2 c. raw, shelled pumpkin seeds
2 c. raw, shelled sunflower seeds
2 c. raw peanuts
1 c. raw almonds
1 c. raw cashews
2 tablespoons safflower or extra virgin cold pressed olive oil
1 packet dry ranch salad dressing mix
1 teaspoon lemon pepper
1/2 teaspoon garlic powder

Preheat oven to 350˚. In large mixing bowl, combine all the nuts and seeds. Add the oil, and stir to coat. Add the dressing mix, lemon pepper, and garlic powder, and stir until well distributed. Put the seasoned nuts in shallow roasting pan, and roast for 45 minutes stirring occasionally, until almonds are crisp through.
Beets for Life Salad
4 beets
1 Granny Smith apple
1 tablespoon Liquid Aminos
1 quarter sized piece mashed Ginger Root
Lemon juice optional

Wash beets and scrub them under luke-warm water. Slice the beets into 1/4" slices, then cut into fourths. Do the same with the apple. Peel Ginger Root and mash, add Liquid Aminos and ginger to apple and beet mixhrre. For a little more zip, add some fresh lemon iuice.
Lentil Burgers
1 cup dried lentils, rinsed
3 cups water
1 small onion, finely chopped
1/3 cup button mushrooms, finely chopped
1 stalk celery, minced
1 tablespoon water
1/2 teaspoon gartic powder
1 teaspoon dried oregano
1/2 teaspoon Thyme
1/4 teaspoon Sage
1 teaspoon Tamari
1/4 cup unbleached flour
1/2 cup rolled oats or bread crumbs
2 tablespoons peanut butter
1 teaspoon Dijon-style mustard

In a medium saucepan, bring the lentils and water to a boil, lower the heat, cover, and cook for 30 minutes until tender. Drain. In a medium skillet, steam the onion, mushrooms, and celery in the water, stirring to prevent sticking. Mix all of the ingredients together. Shape into patties and cook on a lightly oiled skillet, or bake in a 350˚ oven for 20 minutes. Turn once to brown on both sides.
Curried Sweet Potato Soup
1/2 Spanish onion, chopped
1 teaspoon Curry
4 large sweet potatoes, peeled and cubed
1 teaspoon salt, or to taste
1 teaspoon olive oil
1/2 teaspoon Cumin
4-5 cups water or Vegetable Stock
1/2 teaspoon ginger powder

In a large soup pot, sauté onion with spices until onion is soft, about 5 minutes. Place sweet potatoes or squash in soup pot with the water and salt. Boil gently until vegetables are soft. Puree in blender in batches. Garnish with chopped parsley, scallions or garlic croutons.
Brown Rice Pilaf with Mushrooms and Apricots
2 teaspoons extra-virgin olive oil
l/4 pound sliced button mushrooms
2 portobello mushrooms, chopped
1/2 small onion, chopped
1 cup long-grain brown rice
2 cups water or vegetable broth
Salt and ground black pepper
1/2 cup chopped non-sulfite dried apricots
1/2 cup chopped toasted walnuts
1/4 cup total chopped fresh parsley and thyme
1/2 teaspoon apple cider vinegar

In a medium saucepot, saute mushrooms and onions in warmed oil over medium-high heat, stirring often, about 6-8 minutes. Stir in rice, water or broth, salt and pepper to taste and bring to a boil. Cover, reduce heat to medium-low and simmer until liquid is compietely absorbed, about 45 minutes. Remove covered pot from heat and let sit ten minutes; uncover and fluff with fork. Transfer to large bowl, add apricots, walnuts, herbs, vinegar and toss to combine.
Patricia's Lentil-Brown Rice Casserole
14 oz. pkg. lentils
1 cup brown rice, uncooked
1 quart water
4 carrots, chopped
3 celery stalks, chopped
2 onions, diced
4 garlic cloves
2 tsp. Bragg Liquid Aminos
1/2 tsp. Italian herbs (oregano, basil, etc.)
2 Tbsp. Olive Oil

Wash and drain lentils and rice. Place grains in large iron or large stainless steel pot. Add water. Bring to boil, reduce heat and summer for 30 minutes. Add vegetables and seasonings and cook on low heat until done. Just before serving you may add cut-up fresh or canned whole tomatoes. Parsley and Brewer's yeast provide a delicious, nutritious garnish. Additional water may be used in cooking the grains to make this dish a soup. Serves 8.
Lentil Soup
1 onion, chopped
2 carrots, diced
2 stalks celery, chopped
2 cloves garlic, minced
1 tsp. dried oregano
1 bay leaf
1 tsp. dried basil
1 (14.5 ounce) can crushed tomatoes (optional)
2 cups dry lentils
8 cups water
½ cup spinach, rinsed and thinly sliced (optional)
2 Tbs. red wine vinegar
Celtic Sea Salt® and ground black pepper to taste

In a large soup pot, add onions, carrots, and celery; cook and stir until onion is tender. Stir in garlic, bay leaf, oregano, and basil; cook for 2 minutes. Stir in lentils, and add water and tomatoes. Bring to a boil. Reduce heat and simmer for at least 1 hour. When ready to serve, stir in spinach, and cook until wilts. Stir in vinegar and season to taste with sea salt and pepper, and more vinegar if desired.
Modified Weight Watcher's Soup:
32 oz. container of beef or chicken broth (organic)
Container of chopped coleslaw or cut up cabbage
Cut and slice 1 onion and 1-2 garlic cloves (optional)
Large can tomatoes
Frozen sliced carrots (1 bag) or fresh

Bring ingredients to a boil, let simmer until vegetables are tender. May add sea salt, Tabasco sauce or pepper to taste.