About Patricia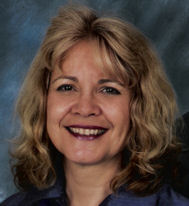 Patricia Slusher is a Naturopathic doctor, Licensed Certified Nutritionist and Board Certified Holistic Health Practitioner by the American Association of Drugless Practitioners living in Southport, NC. She and her husband, Jeff, have four grown children.
In her leisure time, Patricia enjoys biking, walking, hiking, book clubs, service groups, studying foreign languages, traveling, and all things in the health field.
Patricia has an undergraduate degree from Mary Washington College of the University of Virginia and a Master's Degree in Guidance & Counseling from the University of Virginia. In 2003, she became a Level IV Certified Health Coach through the Wellness Institute. She then completed a 2-year Department of Education certified college-level program with the American Health Science University as a Certified Nutritionist. During the program, she completed an internship at Natural Horizons Wellness Center, an integrative medical practice in Fairfax, VA., and passed a 6-hour board exam. She is also a Certified Natural Health Practitioner and attained her doctorate in Traditional Naturopathy in July 2008 at the Trinity College of Natural Health. In 2010 she successfully completed the Energetix College of Energy Medicine, after which she was awarded her Board Certification as a Holistic Health Practitioner by the American Association of Drugless Practioners. Patricia has also studied Reiki I, Touch for Health I & II, Body Talk I & II, Aromatherapy, and Iridology.
For 25 years she taught foreign language, primarily French and was a guidance counselor in grades 7-12. She held positions in Fairfax County, Loudoun County, Hollins College and in Rockwall Texas. She also taught on the university level and achieved proficiency in French at the Sorbonne University. Patricia also speaks Spanish and welcomes Spanish-speaking clients.
Read my Naturopath's Code of Ethics