An Important Message from Dr. Slusher...
Dear Valued Clients and Friends,

I am writing to let you know that I shall be semi-retiring on August 29, 2014 and moving to North Carolina with my husband. I will be closing this clinic at that time, but I will continue to work half-time and hope to be able to continue to serve your wellness needs.
These last nine years have been very personally fulfilling for me as a partner with you in improving your health. I have enjoyed the many friendships I have made with you. At age 66, I need to have more balance in my life so that I can exercise and visit friends and family, which I have been unable to do while working 9 ½ - 10 hours a day.
During the month of September, I will be moving into my new home and setting up my office. In October, I will be setting up appointments for distance testing by phone and/or SKYPE. We will also be able to send out a Zyto hand cradle for our Biocommunication device, which can be hooked up to your computer and we can perform a remote Zyto Scan just as if you were in the clinic! We will send out an email informing you of our new hours and phone numbers as soon as they are available.
You will still be able to order products from us. In an effort to serve you better, we have teamed up with the Doctor Supplement Store to provide our supplements to you both by phone and online. You can now order products directly online and have them shipped to you within 2-3 business days. Because of their large warehouse, most items are in-stock and can ship immediately. They even offer free shipping on orders over $150 and a loyalty program where you can earn points for future savings.
To order from our new Online Store, go to www.DSSOrders.com/WellnessPathways and use registration code: PS502 to create your account. You can then login and place your order. Or, you can call them directly at 877-846-7122 and the friendly customer service reps can help you.
Our new store will carry everything we currently offer in our clinic except: Standard Process, Precision Herbs and Enzyme Solutions, which you can continue to purchase from us at the clinic at this time. We are in the process of creating our own online ordering portal for these products which can then be drop shipped directly to your home.
Lisa Atkinson, our office manager, is currently enrolled in the Trinity School of Natural Health's Doctor of Naturopathy program and will become a Certified Natural Health Professional (CNHP) this July. She is also being mentored by me and is quickly mastering the art of muscle testing. She will continue to assist me from her home in Leesburg when the clinic closes. While she will NOT be selling products from her home, she will be available to assist you in purchasing products, answering questions, scheduling appointments, and maintaining records as she does now.
1. If you would like an in-person check-up, please call the office at 703-443-9552 to schedule an appointment before August 29th.
2. If you think you will be interested in continuing as a patient for wellness and cold/flu care, please drop us an email and you will be given priority appointment times. I will be sure to keep your files with me when I move and establish my new office. Think of it as your Concierge Naturopath
3. For new patients, we will make arrangements with you for follow-up testing in the interim.
4. We will continue to keep you informed of our new hours and developments as soon as possible.
We will be hosting a Farewell Open House on Tuesday, August 26th from 6:30 – 8:00 pm. Please drop by and share fellowship and some refreshments – no gifts please! We will also be offering remedies at a greatly reduced price to clear our inventory.
Sincerely,
Dr. Patricia Slusher, ND, CN
---
Are you looking for a non-pharmaceutical way to enhance the body's ability to address the following conditions among many others?
Digestive issues
Allergies
Healthy weight loss or gain
Hypertension
Cholesterol concerns
Constipation
High or low blood sugar
Low energy or fatigue
Liver/gallbladder issues
Parasites
Sleep problems
Whole body detoxification
Menopausal support, P.M.S.
Pain management
Osteopenia, Osteoporosis
Healthy aging
Nutritional counseling and healthy meal planning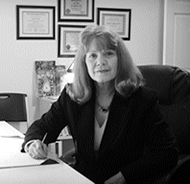 Together we'll find the best holistic, natural ways to allow your body to heal itself. Each person has his own individual pathway to good health.

The Wellness Pathways Philosophy is that we teach clients how to apply natural lifestyle approaches to facilitate the body's... read more

What is Quantum Reflex Analysis?

What is Nutrition Response Testing?

What will my first visit be like?

For more information or to make an appointment, contact Patricia by email or phone 703-443-9552.

Distance Consultation and Testing:
We are now taking requests for distance consultations for individuals unable to physically come into our office either due to physical or distance constraints. Please call our office at 703-443-9552 to request an appointment time. Please send either a glossy photo or a piece of paper with your hand writing and signature on it, preferably in a #2 lead pencil.

√ I am available for Nutrition lectures.
See our office and learn more about our far infra-red sauna, Zyto, and many of the therapies we offer: