An Important Message from Dr. Slusher...
Beginning September 1st - please call the following voicemail number with questions, to schedule appointments or to help with product ordering: 703-738-7620. Lisa, my office assistant and Naturopath-in-Training, will be checking this voicemail box once a day and will return all calls within 24-48 hours. I sincerely appreciate the opportunity to partner with you in improving your health and value your friendship. Please remember that I will be available half time to continue serving your health needs.
Sincerely,
Dr. Patricia Slusher, ND, CN
---
Are you looking for a non-pharmaceutical way to enhance the body's ability to address the following conditions among many others?
Digestive issues
Allergies
Healthy weight loss or gain
Hypertension
Cholesterol concerns
Constipation
High or low blood sugar
Low energy or fatigue
Liver/gallbladder issues
Parasites
Sleep problems
Whole body detoxification
Menopausal support, P.M.S.
Pain management
Osteopenia, Osteoporosis
Healthy aging
Nutritional counseling and healthy meal planning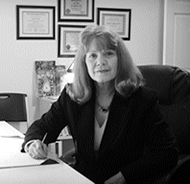 Together we'll find the best holistic, natural ways to allow your body to heal itself. Each person has his own individual pathway to good health.

The Wellness Pathways Philosophy is that we teach clients how to apply natural lifestyle approaches to facilitate the body's... read more

What is Quantum Reflex Analysis?

What is Nutrition Response Testing?

What will my first visit be like?

For more information or to make an appointment, contact Patricia by email or phone 703-738-7620.

Distance Consultation and Testing:
We are now taking requests for distance consultations for individuals unable to physically come into our office either due to physical or distance constraints. Please call our office at 703-738-7620 to request an appointment time. Please send either a glossy photo or a piece of paper with your hand writing and signature on it, preferably in a #2 lead pencil.

√ I am available for Nutrition lectures.
See our office and learn more about our far infra-red sauna, Zyto, and many of the therapies we offer: